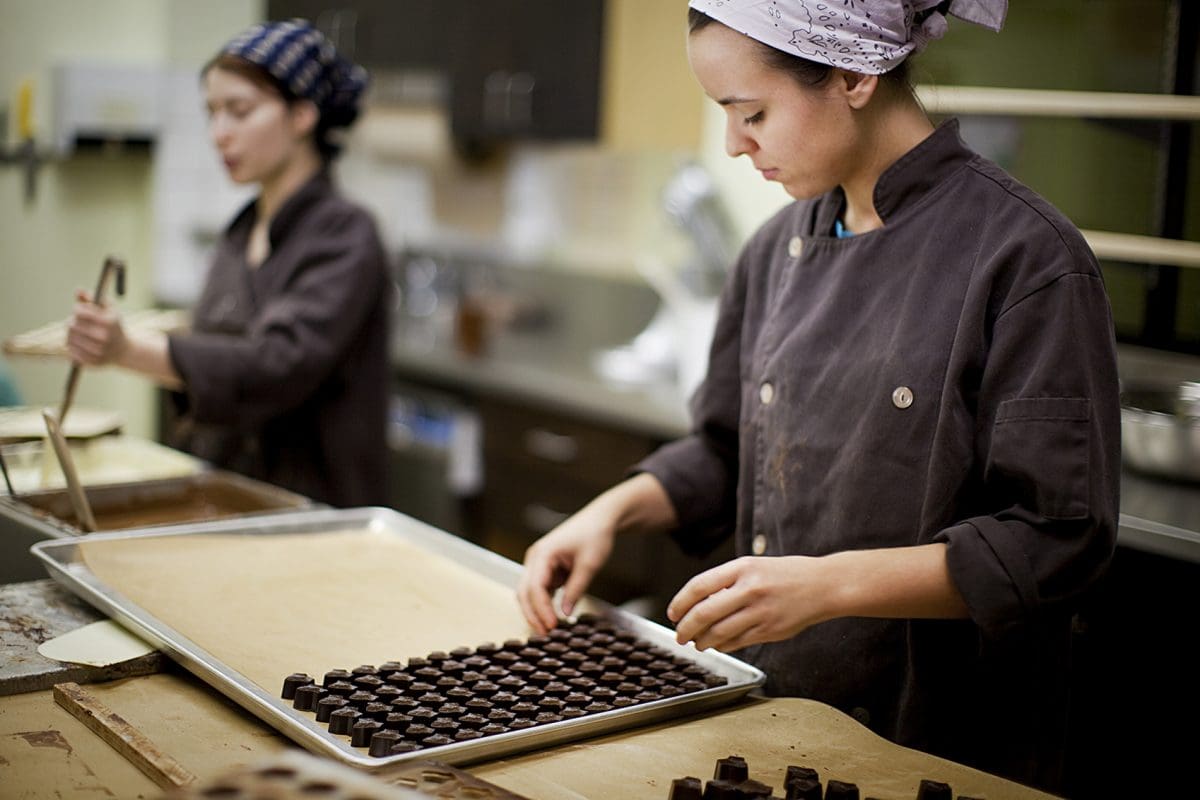 Case Study
Large chocolate manufacturer seeks temperature-controlled shipping solutions
One of the largest chocolate manufacturers in the world seeks a shipping solution for their products that are sensitive to moisture, heat, freezing conditions humidity and temperature changes.
THE PROBLEM
Product is sensitive to moisture, heat, freezing conditions, humidity, and temperature changes.

Product ships throughout the US, elevating the risk of exposure to extreme temperatures and climate fluctuations.

Sample kits assembled for sales representatives vary and require specialized logistics services to protect the integrity of each pick-and-pack shipment.

Changing price conditions in the supply chain requires regular attentiveness and innovation.

Customer requires its Logistics Service Provider to excel in also handling 'ad hoc' and 'specialized' projects, creating outside the box solutions, and adapting to rapidly changing conditions while safeguarding the products and providing exceptional levels of service.
THE SOLUTION
dfYOUNG specializes in temperature-controlled "cold chain" logistics solutions. We provide the client with custom packaging that preserves the quality of the product and minimizes costs associated with loss and transport. Our packaging solutions protect the product from environmental dangers while in transit. They ensure cool conditions and prevent humidity and condensation from accumulating.

Deliveries to the client's sales representatives are made within 2-hour delivery windows, pre-arranged by dfYOUNG's Client Services team, and require specialized delivery instructions to ensure product integrity is maintained.

dfYOUNG ensures that the appropriate climate-controlled conditions required by the client are maintained throughout the supply chain.

 

In addition to employing a combination of climate-controlled equipment and specialized packaging to preserve product integrity, dfYOUNG also employs a tight control of processes and procedures (product handling, packaging, and transport planning) to minimize the exposure of the product to adverse conditions.
THE IMPACT
In 2017 alone, dfYOUNG managed more than 3,000 shipments / 2.58 million pounds of product, on behalf of the client.

Client satisfaction is high, not just among those directly involved in supply chain planning, but also among the client's sales representatives, which is a critical benchmark to the client.

dfYOUNG's innovative leadership and their attentiveness to quality and cost management has diminished the costs of loss and damage previously experienced by the client.