About Us
Our Team
A. Wesley Wyatt, IV
President and CEO
Wes has been President of dfYOUNG since mid-2003. Under his leadership, the company has grown into a world-class global logistics firm renowned for high touch service and specialized customer-centric solutions. Prior to joining dfYOUNG he was in the construction industry with Wyatt Incorporated. Wes' strong background of project management and business development activities spans his career starting with Wyatt Incorporated and continuing today with dfYOUNG. He is a graduate of Villanova and resides in suburban Philadelphia with his wife Lisa and three children.
Wes Wyatt Sr.
Chairman
Mr. Wyatt has had a very storied career spanning several industries. He got his start as a Teamster hauling steel from the mills in and around the Pittsburgh area. In 1976 he, along with his brother, formed Wyatt Incorporated, a Commercial construction firm. Under his leadership, Wyatt Inc. has grown into a large multi-faceted specialty firm. Using his success and business acumen he has developed a diverse portfolio of private equity investments. Mr. Wyatt became acquainted with dfYOUNG in mid-2000 and remains Chairman of the company to this day.
Chris Carpenter
Chief Operating Officer
Chris Carpenter joined dfYOUNG as Vice President of the Specialty Logistics Business Unit in 2013 and was named Chief Operating Officer in 2018. Chris focuses on providing customers operational and technological excellence and ensures all operational and technological solutions are best-in-class and consistently exceed expectations. Carpenter is the former President of Priority Solutions International (PSI) and brings nearly 25 years of domestic and international transportation and pharmaceutical distribution experience to dfYOUNG. Chris and his wife Shannon reside in Newtown Square, Pennsylvania with their children.
Denise Traynor
Chief Financial Officer
Denise Traynor has served as  Chief Financial Officer of df YOUNG since 1997. She has responsibility for managing the company's finances, including financial planning, management of financial risks, record keeping and financial reporting. She brings over 30+ years in logistic knowledge as well as being our qualifying individual on our FMC license. Additionally, she holds her clearance from the DOD.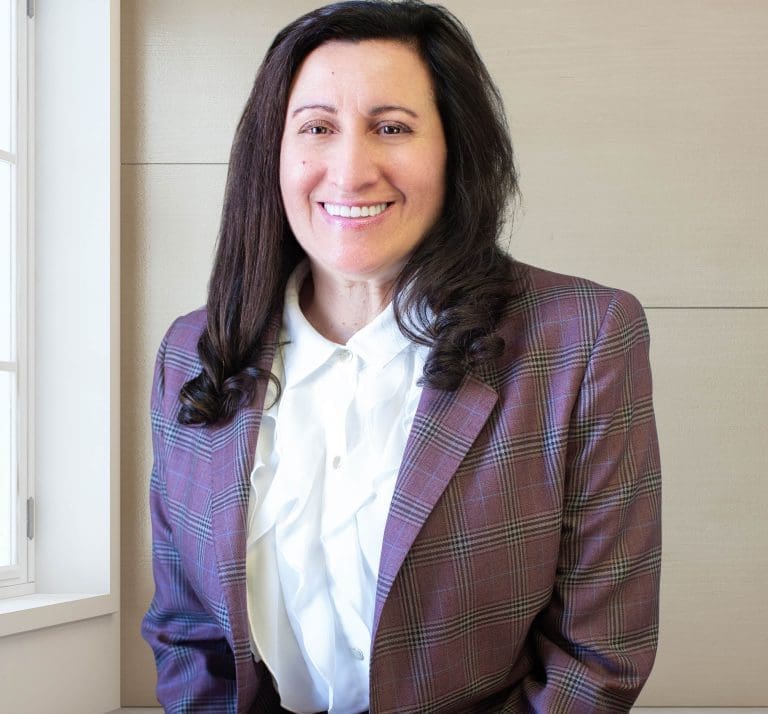 John Luludis
Vice President IT
John has over 30 years of experience in delivering innovative and customer focused technology solutions. His strong business skills and deep knowledge across all IT disciplines have enabled him to deliver high quality and high impact products, solutions and services quickly for our customers. Prior to joining dfYOUNG in 2003, John served as Senior Vice President of Information Systems for the logistics organization of DHL. Previously, he was the CIO for AEI before the company was acquired by DPWN. During his six-year tenure there he was responsible for the strategic planning, management and implementation of information technology and business systems on a global basis. His efforts resulted in his company being recognized for both superior E-Commerce solutions in Transportation & Logistics and the most effective utilization of technology in 2000 and 2002 respectively.
Steve Giampapa
Vice President of Operations
Steve Giampapa serves as Vice President of Operations for dfYOUNG. In this role, he is responsible for the daily operations and personnel in all dfYOUNG field offices and splits his time among the New York, Baltimore, and Philadelphia area offices as well as dfYOUNG's four locations in the Detroit area.
Steve brings with him over 30 years of supply chain experience including air and ocean international shipping, domestic air and ground shipping, cold chain, clinical trials, and pharmaceutical shipping along with warehouse management, distribution, and inventory control.
Cultivating and maintaining strong partnerships with customers and finding and developing exceptional team members for dfYOUNG is Steve's specialty.
Working closely with dfYOUNG's corporate office enables Steve and the dfYOUNG team to maintain the necessary personnel in a rapidly evolving, changing, and challenging environment to ensure that the needs of dfYOUNG's customers are met and exceeded.
Steve resides in Woodlyn, PA along with his wife Trish and their three children.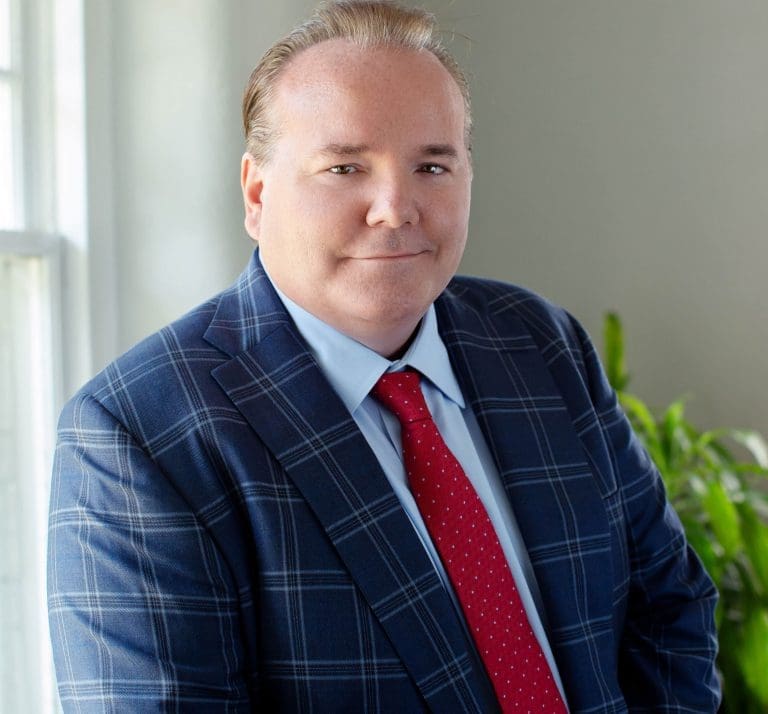 Lisa Cirincione
Managing Director
Lisa joined dfYOUNG in early 2004 and has served many roles. Most recently, as Managing Director, Lisa has been instrumental in supporting dfYOUNG's rapid year over year growth. As a business leader, she controls and directs planning and strategy around budgeting, marketing and special projects. Lisa's greatest strengths are her creativity, leadership, and commitment. She thrives on challenges, particularly those that expand the company's capabilities and reach. Lisa resides in New Jersey  with her husband Sam and three sons.
Rob McDoniel
Vice President Government, Aerospace and Defense
Rob joined dfYOUNG in 2017 after serving as a Captain/Logistics Officer in the U.S. Marine Corps.   Filling key roles in operations, project management and account management , Rob was named Vice President of Government, Aerospace and Defense in 2022.  Rob focuses on leading the Business Unit to provide best-in-class logistics solutions to governments and aerospace and defense manufacturers, suppliers, and service providers, globally.  Rob is a licensed US Customs Broker, holds a Bachelor's Degree in Political Science and International Affairs from Florida State University and earned a Master of Business Administration degree from the Wharton School at the University of Pennsylvania.
Mariella Klucens
Director of Global Automotive Business Processes
Mariella earned a Bachelor of Business Administration with a double major in Information Technology from Walsh College. She is multi-Lingual. Mariella has been working for dfYOUNG for over 20 years.
Current responsibilities are leading the team for development and launches of customers' business IT projects worldwide. She oversees customers' key initiatives to support and successfully meet the demands in the world of exports and imports. Projects involve vehicle transportation activities developing logistics strategy, designing and optimizing networks, and ensuring supply chain quality standards. Mariella works closely with customers' functional teams globally located in North America, Asia, Europe, Oceania, Africa, South America, and the Middle East to ensure requirements are fulfilled. She participates in user acceptance testing for new applications. Mariella travels with the customers to focus on strategic and operational initiatives. She is responsible for the project plan, schedule, requirements, managing supplier and delivery to the business.
Accomplishments: Mariella assisted multinational vehicle manufacturers expand in over 50 countries. Completed successful program launches including troubleshooting during the life of the projects over the past 20 years. Successfully defined and launched Vehicle Logistics Visibility, tracking, and document tools to manage shipments globally. Mariella has created user guides and trained users on new applications.
Ashley Nielsen
Global Accounts
Ashley Nielsen, Vice President of Sales, develops strategic accounts across multiple verticals with a strong focus on pharmaceutical and healthcare. Her customers include some of the nation's largest and well-known pharmaceutical brands. Ashley joined dfYOUNG in 2013 and served as an instrumental leader in the rapid growth of dfYOUNG's Specialty Logistics Business Unit. Ashley continually monitors the pulse of the pharmaceutical industry and serves as an active participant of the PDMA Alliance and the CBI. Ashley has over a decade of experience in logistics, with a background in operations and sales. A native of Silver Spring, Maryland, Ashley resides in Medford, New Jersey with her husband Ted and their two daughters.
Mike Kranzel
Global Accounts
Mike Kranzel serves as Vice President of Global Accounts at dfYOUNG. In his role, Mike utilizes his extensive background in transportation and operations to develop strategic solutions for customers. Mike is particularly well-versed in the challenges related to cold chain and white glove deliveries, and continually focuses upon every customer's bottom line. Mike's in-depth experience in the motorsports industry allows him to offer fresh ideas and different perspectives to motorcycle manufacturers – often, saving them significant resources each year. Prior to dfYOUNG, Mike served as a Strategic Account Manager with AIT Worldwide Logistics and Senior Director of Global Accounts with CEVA Logistics. Mike has three children and resides in Harrisburg, Pennsylvania with his wife, Laura.
Basel Alsamawi
Vice President International Markets
Basel brings over a decade of International expertise in the Logistics and freight forwarding Industry.
He has successfully executed several cross border projects ranging from Oil & Gas, Government and
Defense and Aerospace projects between the US, Middle East and Europe, considered a subject matter
expert in planning, executing and delivering a compliant solution that fits the task. Basel joined
dfYOUNG in 2021 as a Regional Director for the Middle East heading dfYOUNG's Regional office in Abu
Dhabi, UAE, and over the years has gained several credentials and certifications to execute logistical
activities with Government and Defense contracts such as DG training, handling of Hazardous cargo and
Charter Broker certificates.
Basel holds a Bachelor's Degree in Business Administration and Finance from Seattle University in
Washington graduating with High honors and achieving entry into the Dean's list and Phi Theta Kappa
Honor Society. He also is a Bi-lingual American Citizen and currently residing with his family in the UAE.
Have some questions?
We are driven by creating experiences that deliver results for your business and for your consumers
hello@dfyoung.com